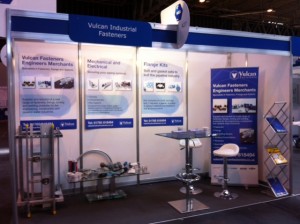 As Engineer Merchants specialising in tools and fasteners for the engineering, construction and pipeline water industries we've decided to take the plunge!
The IWEX (The International Water and Effluent Exhibition) was a last minute decision and one we are really looking forward to…it's our first major public demonstration and we're quite excited, albeit with a little trepidation!
IWEX, held from 22nd – 24th May, is the UK's largest dedicated exhibition for the water and liquid waste industry. The successful 2011 event drew almost 10,000 visitors actively seeking water solutions.
At the exhibition we will be making a focal point of our specialist flange kits and introducing our new channel selection product range for the mechanical and electrical industry.
We hope to see you there, come and join us for a coffee at stand A27!